About Us
Chiller Services Refrigerant Recovery and Reclamation is a EPA certified refrigerant re-claimer.We recover and reclaim any type of refrigerant. One of the 53 refrigerant re-claimers in the United States. We dehydrate refrigerant and provide cylinder service. We purchase used refrigerant and sell reclaimed refrigerant in any quantity.

Reclamation is performed at our facility in Los Angeles. We help get your system back on line as quick as possible. Saving you money. Our highly skilled technicians are EPA certified and trained to handle any size project.

Refrigerant recovery is performed utilizing our high volume recovery machines. The average recovery machine doesn't compare to the capability of our machines.

All reclaimed refrigerant meets the same standards as virgin material and is certified by a 3rd party lab to meet the ARI 700 standard.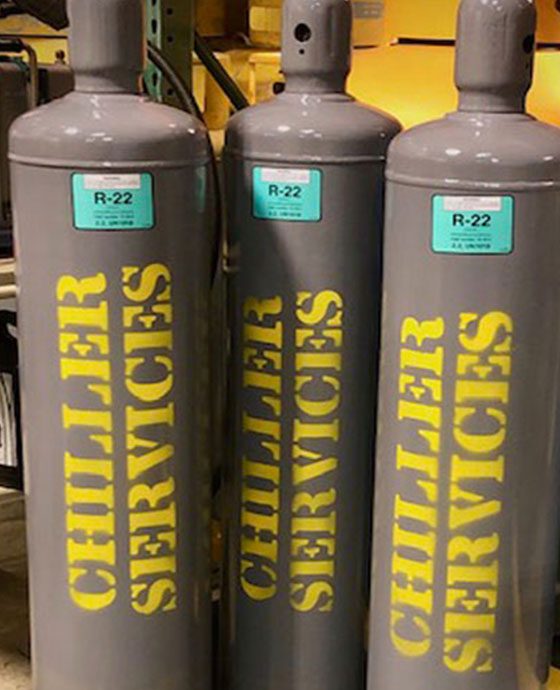 The EPA has strict guidelines on how refrigerant is handled in the air conditioning industry. Service technicians must hold a Section 608 Technician Certification to perform service or repair and dispose of any appliance that that could be leak into the atmosphere. Refrigeration and air conditioning equipment that is typically dismantled on site before disposal (retail food refrigeration, central residential air conditioning, chillers, and industrial process refrigeration) has to have the refrigerant recovered in accordance with the EPA's requirements for servicing prior to their disposal.
EPA performs random inspections, responds to tips, and pursues potential cases against violators. EPA can access fines up to $37,000 per day for any violation of regulations.