13564 Imperial Hwy Unit E CA 90670
24/7 Phone Services
714-928-2118

Refrigerant Recovery
We provide refrigerant recovery for any size system and within short notice. Our high-volume recovery machines can outperform the average recovery machine sold on the market. All of our technicians are EPA certified, trained and skilled to handle any size system.
Refrigerant Recovery is imperative in today's industry. As environmental concerns for our ozone grows, the demand of reclaimed refrigerant increases. The more refrigerant we recover and reclaim, the less demand is placed on manufacturing new/virgin refrigerant, thus saving you money on your refrigerant purchases.
Eliminate the liability by letting Chiller Services Refrigerant Recovery and Reclamation recover the refrigerant for your next project. We are fully insured and are equipped to handle the largest project. There will be no need to worry about freezing a tube or losing the charge.
We can recover any chiller, air handler, package unit, ice harvester, cooling tower, split system or any other system that holds a charge.
Maximize your technicians by allowing Chiller Services Refrigerant Recovery and Reclamation to evacuate your machine. Numerous hours can be allocated to other areas of service and other projects. Do you have a service project that requires the charge to be recovered then recharged after the service is performed? We can pull the charge, leave the cylinders on site for you to recharge, and pick up the recovery cylinders after your service is complete. All cylinders are cleaned prior to recovery to ensure zero possibility of refrigerant mixing.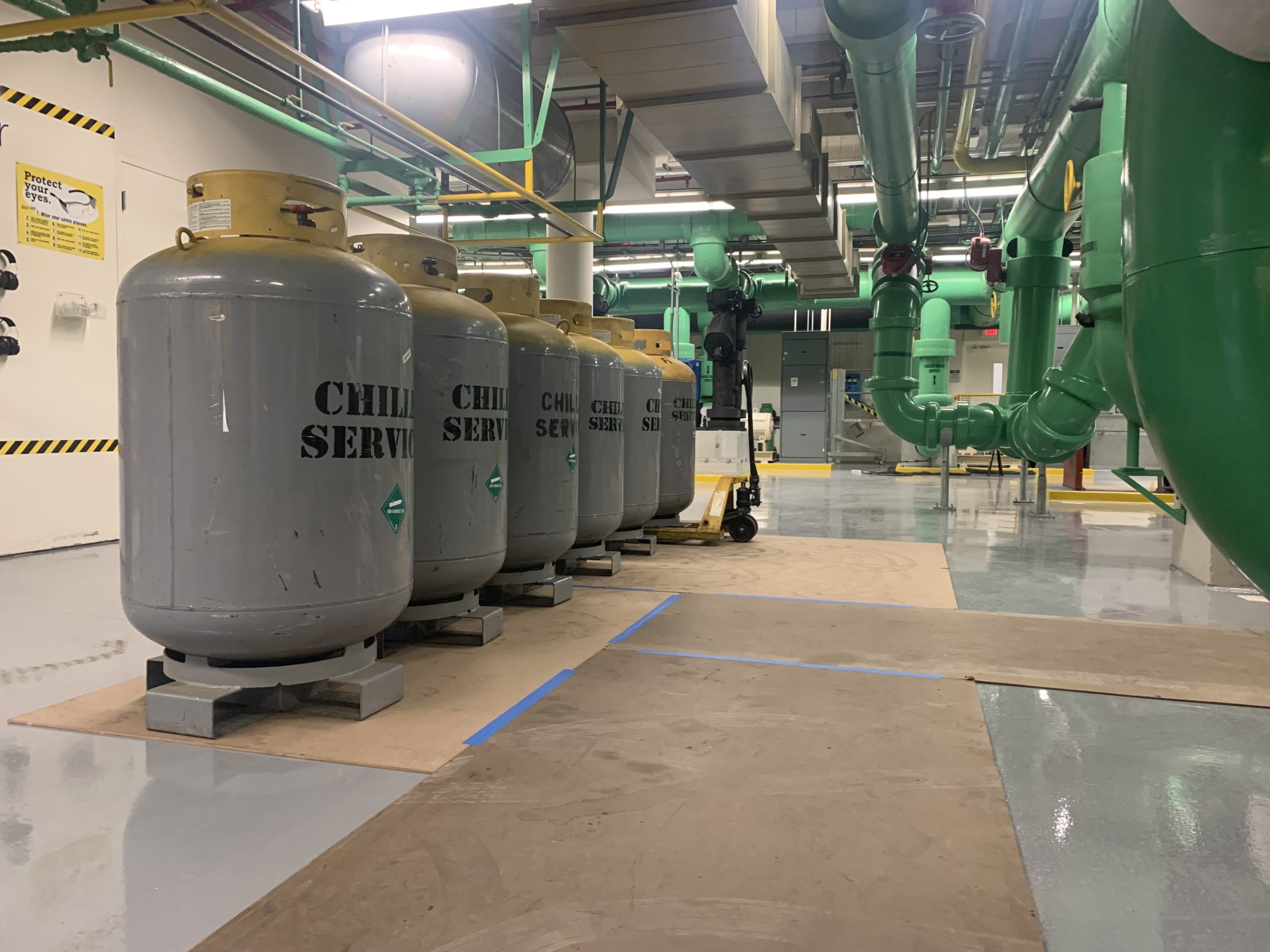 Copyright 2023, Chiller Services Refrigerants, All Rights Reserved